WWE brought their premium live event to PPG Paints Arena in Pittsburgh thrilling the sold-out crowd of over 12,000 with 3 hours of nonstop action.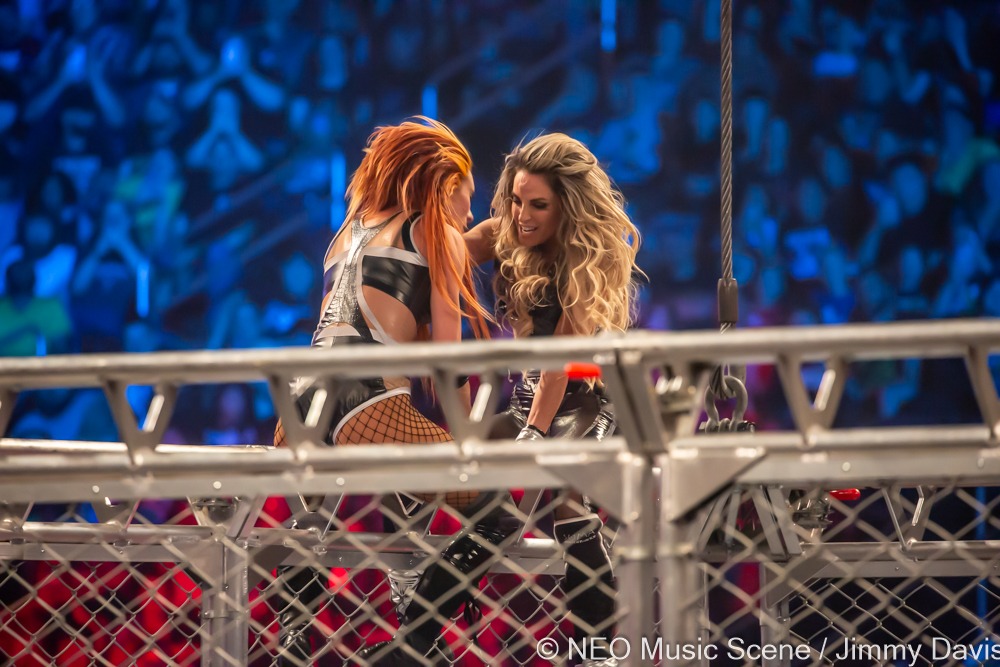 The night kicked off with WWE Hall of Famer Trish Stratus taking on Becky Lynch in a Steel Cage Match. That match gave all the thrills you could ask for in an opening match for a PLE. The biggest surprise of the match was seeing Trish Stratus who is close to 50 years old taking a huge suplex off the top of the cage and dropping down to the mat. Fan favorite Becky Lynch took home the win.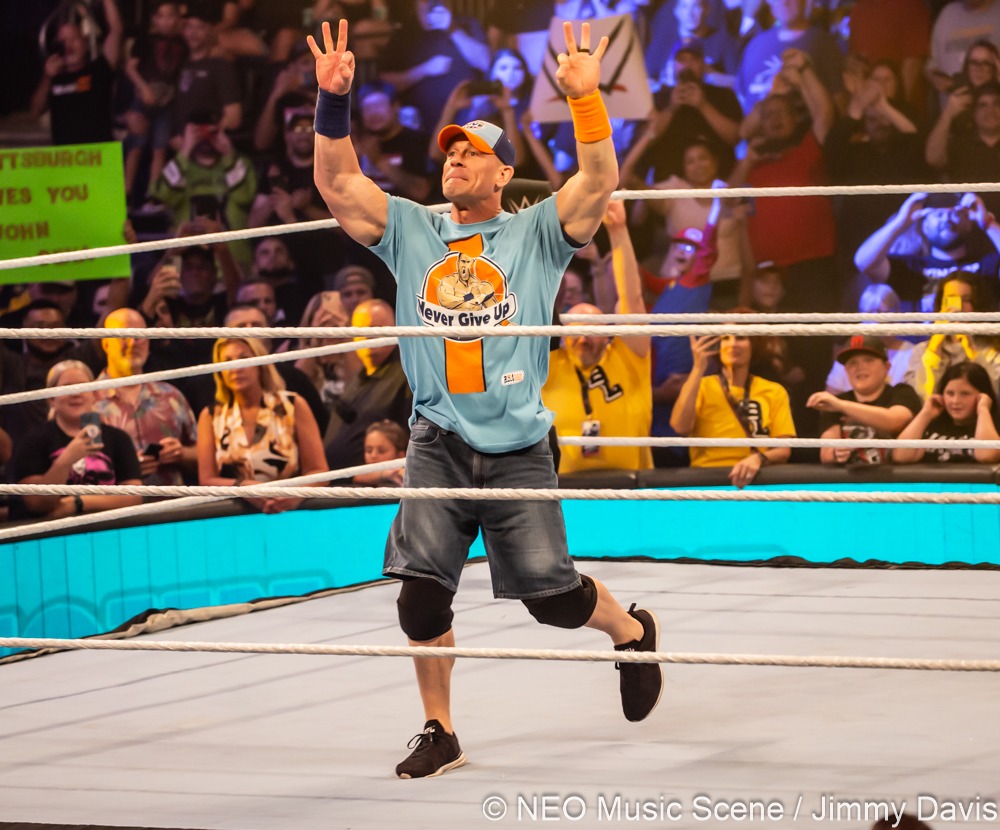 One of the greatest to ever fight in WWE – John Cena returned to Pittsburgh to "HOST" WWE Payback and special guest referee for the LA Knight Vs. Cleveland's own The Miz. Between Cena and LA Knight – they got the biggest pops of the night right next to Main Event Jey Uso returning.
The Miz Vs. LA Knight match was off another top-notch match between one of WWE's hottest stars today LA Knight and long-time veteran The Miz. Several high spots and an exciting finish with LA Knight winning the match.
Up next for the night was the United States Championship match with current champion and WWE Hall of Famer Rey Mysterio vs. Austin Theory. Mysterio won the title recently on a Smackdown from Theory setting up for the rematch to take place at Payback. Honestly, this match had some great moves and spots but overall was a great break match between all the excitement of LA Knight and John Cena as well as the opening match of Becky Vs. Trish.
Rey Mysterio retained his title.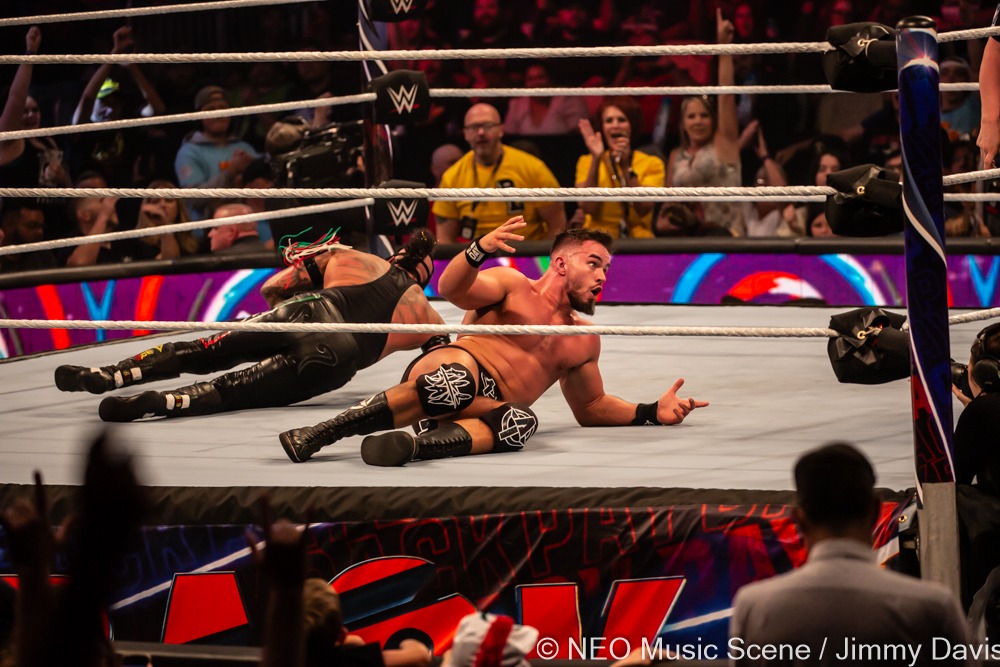 Following the US Title match was by far a contender for best match of the night. The match was for the WWE Tag Team Championships between current champions Kevin Owens & Sami Zayn Vs. Judgement Day's Finn Balor and Damien Priest. This match was called a Steel City Street Fight which means everything goes, no DQ, no countout. This match included some insane pieces including Kevin Owens diving from an overhang of the Arena down to the floor on to Dominik Mysterio through a table. Dominik had come out to help his Judgement Day partners. In a stunning turn of events – Finn and Damien won the Tag Team Championships.
This next piece was a short segment to include fan favorite Cody Rhodes who returned at Wrestlemania last year. This segment was with new up-and-comer Grayson Waller who has a talk show called the Grayson Waller effect. This is to help boost Grayson but also brought a huge surprise to the crowd announcing that "Main Event" Jey Uso is moving to WWE Raw from Smackdown. Jey came out with a massive reaction. Keep an eye on Grayson. He has huge potential to be a huge star in WWE down the road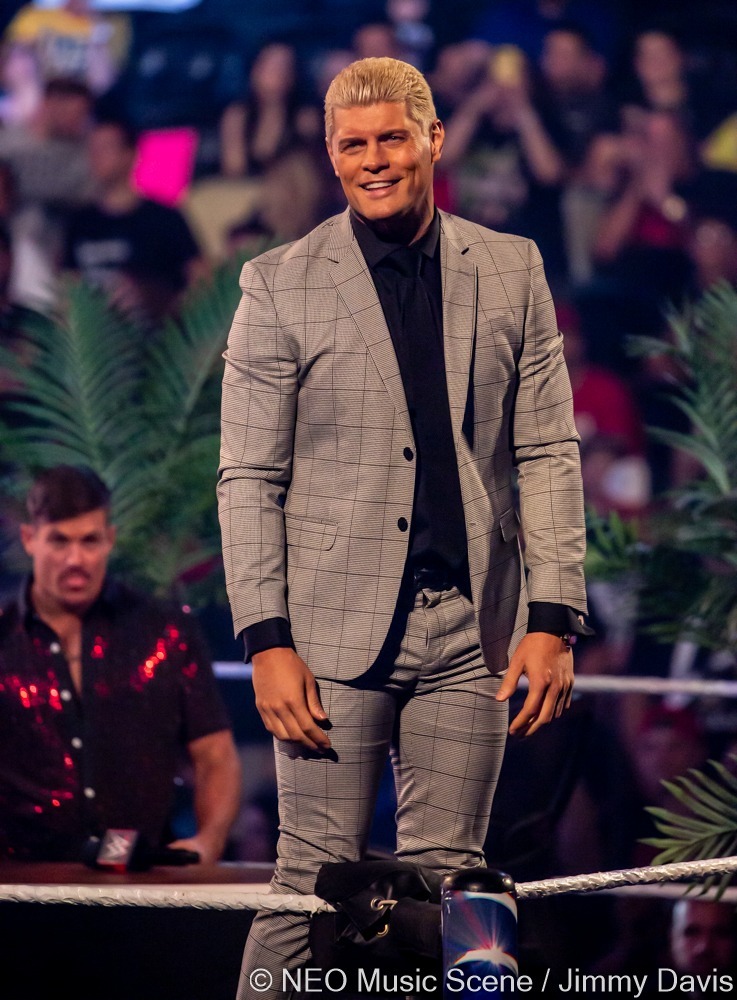 The sub-main event was the Women's Championship match between current champion Rhea Ripley from Judgement Day and Raquel Rodriguez. This match didn't hit with the crowd. I'm not sure if was exhaustion but this one didn't do it for them. Rhea retained her title.
on to the main event – the WWE Heavyweight Championship match between two of WWE's best current stars between current champion Seth Rollins Vs. Shinsuke Nakamura.
This match is everything a wrestling fan would ask for technical-wise. It was exciting and thrilling while showing the true art of Professional Wrestling.
Seth Rollins retained his title.
To wrap it up, the event was a huge success as WWE touted it as being the highest-grossing event in Pittsburgh History with this sold-out event of over 12,000 fans. Thank you to WWE and PPG Paints Arena for the hospitality and for having us out.
This brings the question – How about we bring a PLE to Cleveland? I mean Cleveland does have some iconic moments like the Rock Concert, John Cena Concert, the Historic PPV Invasion, oh and the first-ever Survivor Series. If that's not enough – How about when Undertaker was a surprise return to confront Goldberg and Brock Lesner right before Wrestlemania?