If there is a soundtrack to Halloween it without a doubt was scored by Midnight Syndicate. Edward Douglas and Gavin Goszka have been writing and recording haunting music for over 20 years and forever changed the horror music landscape. The duo just released their latest collection titled THE BRIMSTONE CLUB – their press release breaks it all down – so, read on and learn.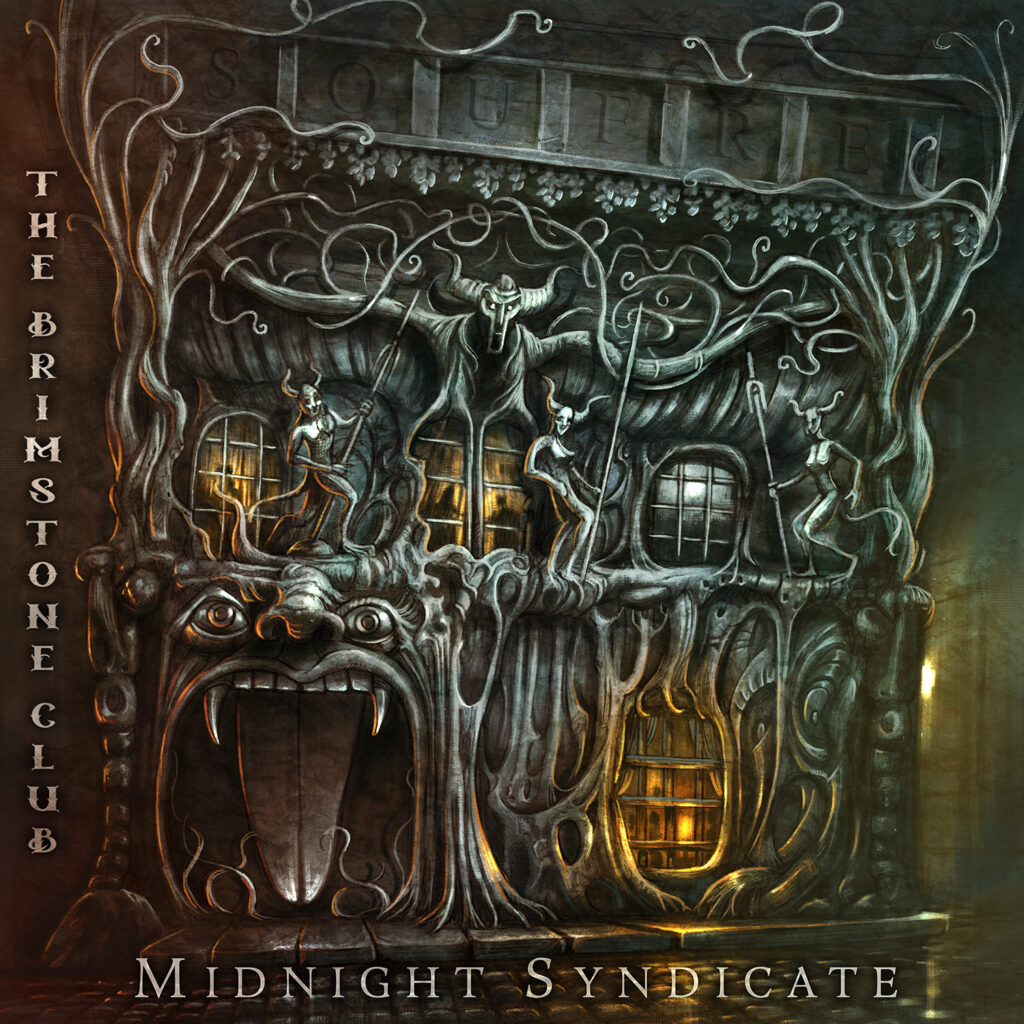 Horror Fantasy and Halloween music composers Midnight Syndicate have released their 15th studio album, The Brimstone Club. Featuring the "soundtracks to imaginary films" concept the band helped pioneer, The Brimstone Club blends orchestration and sound effects to take listeners to a shadowy theatre club where the strangeness of its exotic entertainment and libations are matched only by its peculiar clientele.
"The album was inspired by the Parisian Cabaret de L'Enfer, a 19th century hell-themed cabaret that was a forerunner to the haunted attractions and themed restaurants and taverns of today," said Midnight Syndicate founder and co-composer Edward Douglas.
"Sometimes a piece of history can prove to be every bit as fascinating as anything one might imagine," added Midnight Syndicate co-composer Gavin Goszka.
Similar to Midnight Syndicate's other albums, The Brimstone Club utilizes music and sound to tell a story whose details are left up to the listener. "We hope people are able to listen to it at least once from start to finish in a quiet darkened room. There's a lot in this world to explore in your mind's eye," said Douglas.
Listen to or purchase The Brimstone Club: https://midnightsyndicate.fanlink.to/thebrimstoneclub
Watch The Brimstone Club album trailer: https://youtu.be/BfFesV1Bx9M
Midnight Syndicate Legions of the Night Fan Community: https://legions.midnightsyndicate.com/join-legions-of-the-night
Midnight Syndicate official website: http://www.MidnightSyndicate.com
As if a new album isn't enough – the band also announced that they'll be returning once again to Cedar Point's HALLOWEEKENDS with a brand new live show featuring theatrical effects by Robert Kurtzman and his Creature Corps led by the amazing David Greathouse.
Here's the press release that announced this amazing news!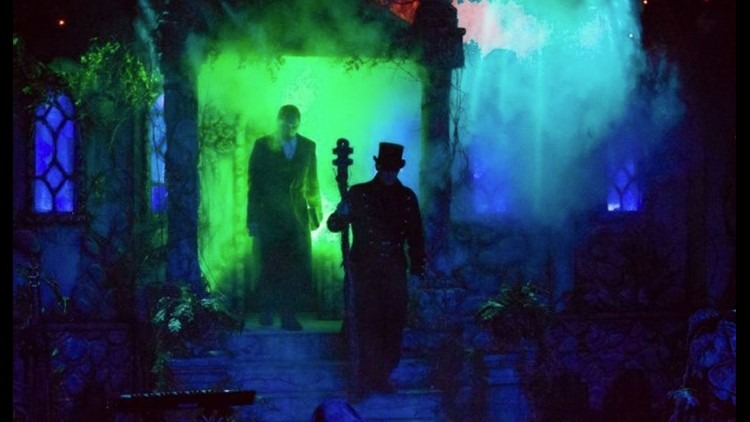 Halloween and horror music legends Midnight Syndicate will bring their critically-acclaimed concert experience, Midnight Syndicate Live!, back to the world famous amusement park, Cedar Point this fall. The horror-themed multimedia concerts blending live music, theatre, and film will run Friday nights, Saturdays, and Sundays from September 15 through October 29 in the Jack Aldrich Theater at Cedar Point's 21st annual HalloWeekends event.
"We've developed a new, even better show that we can't wait to unleash on audiences," said Midnight Syndicate's Edward Douglas. "Our new venue, the Jack Aldrich Theater, is a perfect fit for what we want to do. It will allow us to create an intimate and thrilling experience that guests won't soon forget."
"Working with Cedar Point in 2014 was a great experience across the board, so to be able to team up with them again, especially as a part of Midnight Syndicate's 20th anniversary celebration, is perfect," added Gavin Goszka.
"We're excited that Midnight Syndicate is bringing their live and immersive stage show back to Cedar Point this fall," said Charles Bradshaw, V.P. of Live Entertainment at Cedar Point. "Fans of their mesmerizing music loved their previous run at HalloWeekends – and they're going to love this latest production."
For the new show, Midnight Syndicate will once again be calling upon special effects legend Robert Kurtzman (From Dusk Till Dawn, KNB EFX) and his Creature Corps, David "House" Greathouse (Faceoff, Mushroomhead), Beki Ingram (Faceoff), director Gary Jones (Army of Darkness, Axe Giant), 529 Films, EFX-TEK, artist Mark Rakocy, Likeform, and Screamline Studios.